Promoting Industries Building a Better Future
Industries that used to mainly talk to other businesses now have to connect with a wide array of stakeholders. At PRA Communications, we're experts in using strategy, branding, and storytelling for the mining, mining technology and clean energy sectors. Through our solutions and services, you can boost brand recognition, improve your reputation, and connect with your main audiences. Together, we are building a better future.
Helping Technology Innovators Get Noticed
The future for mining lies in technological innovation. Demand for metals has never been higher, yet existing mines are aging and ore body replacement rates are dropping. Simultaneously, new mine permitting and development times are increasing while governments and the public are demanding greater transparency about the true social, economic, and environmental impact of mining. Developing the mines of tomorrow requires forward-thinking and the integration of emerging digital, bio and energy technological innovations. Our goal is to ensure these advancements are noticed by the people who matter the most. 
Public & Media Relations

Government Relations

Industry, Investor Relations & Partnerships

Thought Leadership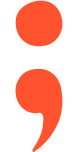 Gain community support, secure investors, and engage the media.
Improve brand reputation, thought leadership, and crisis communications. 
Share the latest innovations, gain brand awareness, and strengthen marketing.